Vacuum Heavy Duty Stainless Steel 12 in Cubic Vacuum Chamber with Basic Ports and Choice of Latched Door
Fabricated and assembled entirely in our manufacturing facility, these robust, inexpensive vacuum chambers are a highly efficient way for your R&D lab to get into high vacuum applications. With an internal dimension of at least 12 x 12 x 12 inches, all of these cubic chambers are made with corrosion resistant 304 stainless steel plate . These leak-tested chambers are internally TIG welded, and include an O-ring seal, sturdy hinged door, and easy open latch for quick access. Your choice of door includes an inexpensive aluminum door, a stainless steel door for chemical resistance, a clear acrylic door for direct viewing, and coming soon, a machined aluminum door for fixturing feedthroughs and miscellaneous internal components. All plates have a sanded finish and are electropolished on the internal side.
Video
Abbess Vacuum Degassing Chamber
For sale from HiTechTrader - Abbess Instruments Vacuum Degassing Chamber, Cubic design, 24" x 24" x 24". for vacuum degassing of liquids, plastics resins, ...
Space Station Live: Historic Vacuum Chamber to Test Webb Telescope
NASA Public Affairs Officer Dan Huot recently visited Johnson Space Center's 400000 cubic foot vacuum chamber, Chamber A, and spoke with Mary Cerimele, ...
The videos are from Youtube, if there is any infringement, we will delete them, please send an email to [email protected], thanks.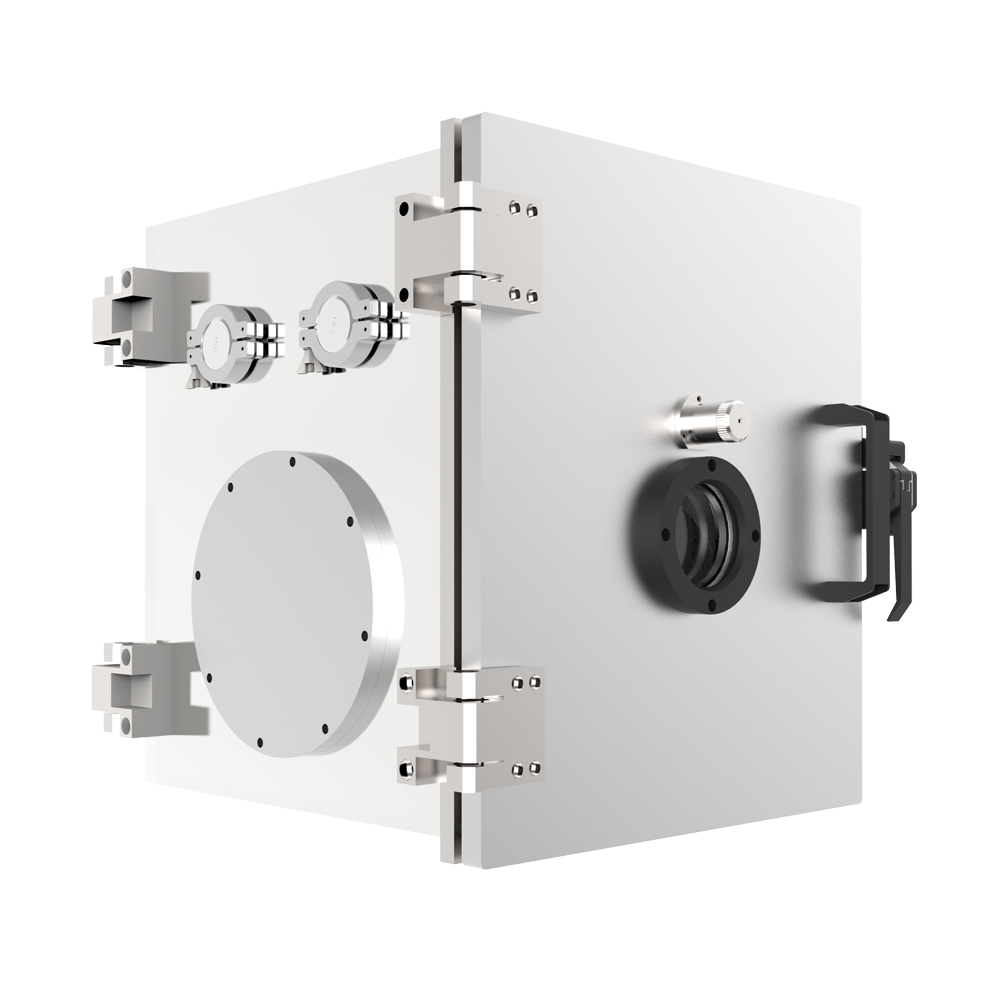 12 in Cubic Vacuum Chamber, Preconfigured with ISO and KF Flanges and User Selectable Latching Door, Stainless Steel