316 Stainless Steel Mini Ball Valve Double Outer Wire 1″
Description
A valve is a control component in a fluid conveying system, which has the functions of cut-off, regulation, diversion, prevention of reverse flow, stabilization, or overflow and pressure relief.
Valves used in fluid control systems, ranging from the simplest shut-off valves to the various valves used in extremely complex automatic control systems, have a wide variety and specifications. Valves can be used to control the flow of various types of fluids such as air, water, steam, various corrosive media, mud, oil, liquid metal and radioactive media. Valves are also divided into cast iron valves, cast steel valves, stainless steel valves (201, 304, 316, etc.) according to materials, chromium molybdenum steel valves, chromium molybdenum vanadium steel valves, duplex steel valves, plastic valves, non-standard customized valves, etc.
Features
1) The flow resistance is small;
2) Strong and durable, simple structure and long service life;
3) Small size and light weight;
4) The sealing surface material of the ball valve is made of plastic with good sealing performance;
5) Convenient operation, rapid opening and closing, and convenient remote control;
6) It is convenient to maintain, the sealing ring is generally movable, and it is convenient to disassemble and replace;
7) When fully open or fully closed, the sealing surface of the ball and the valve seat is isolated from the medium, and the passage of the medium will not cause the erosion of the valve sealing surface.
Specification
Name: Mini Ball Valve
Working pressure: PN63
Nominal diameter: 15-300mm
Applicable temperature: 150℃
Body material: 316 stainless steel
Structure: Floating ball valve
Connection method: flange, butt welding, thread, socket welding, etc.
Drive mode: manual, worm gear drive, pneumatic, electric, hydraulic, gas-liquid linkage, electro-hydraulic linkage;
Applicable medium: water, steam, oil, nitric acid, acetic acid, oxidizing medium, urea, etc.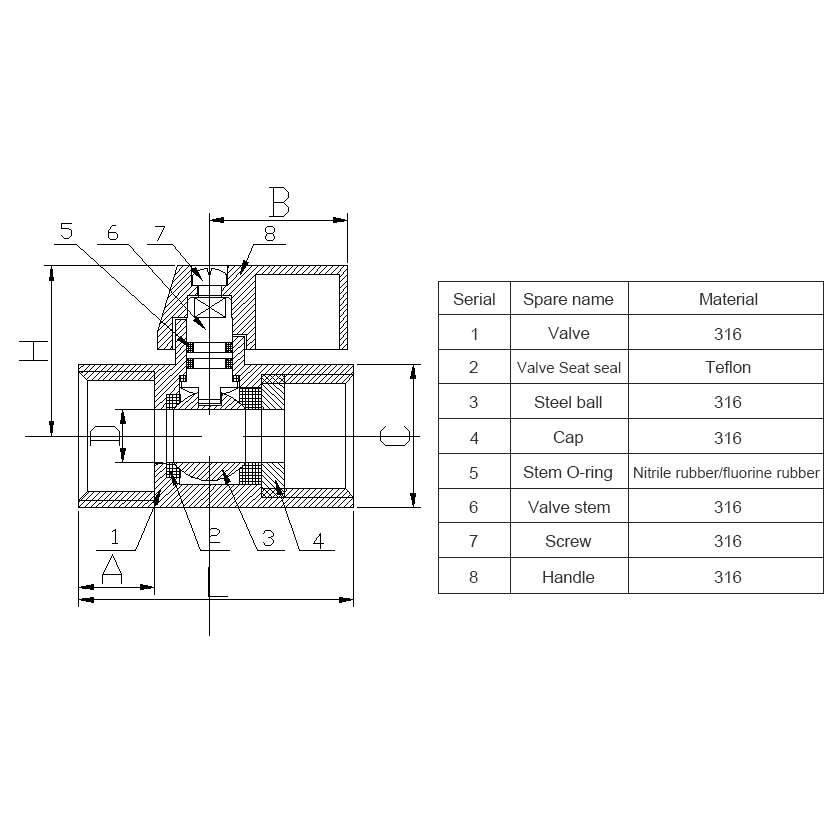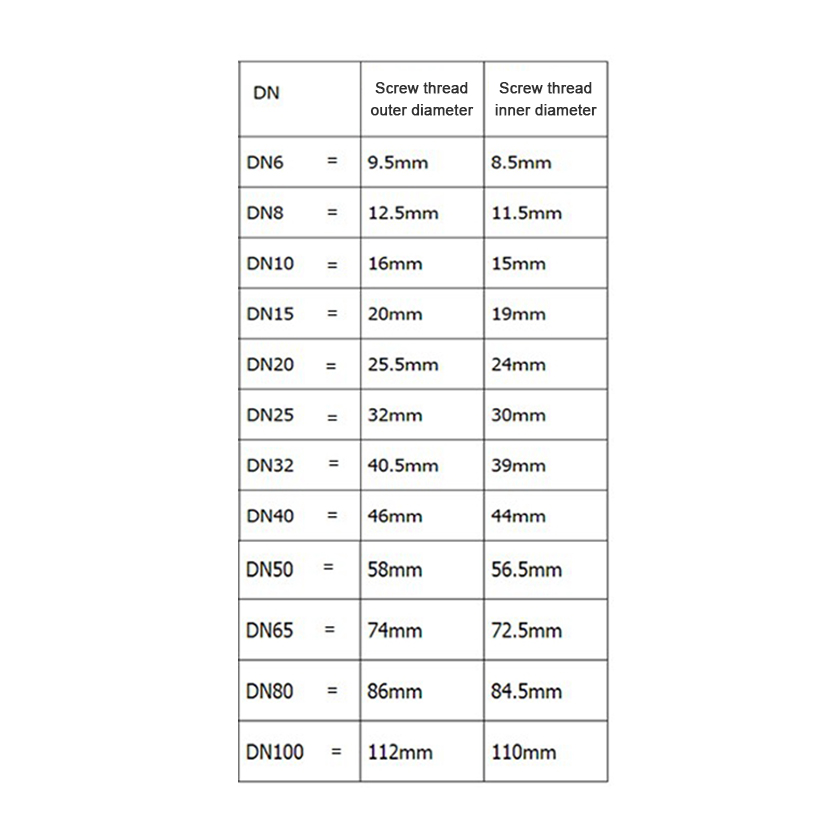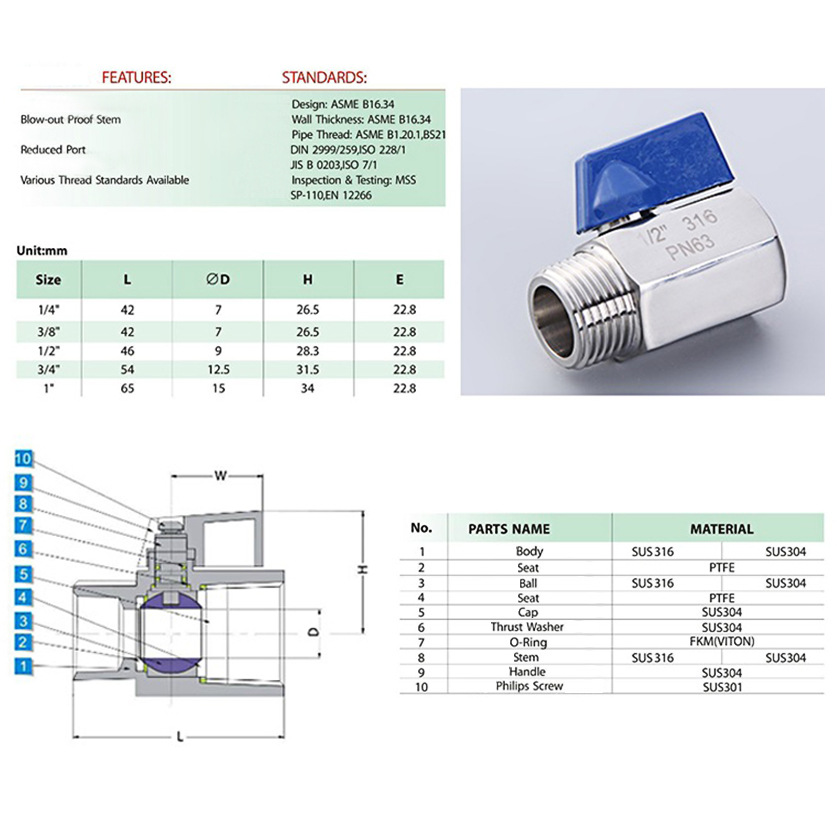 Principle
The opening and closing part of the ball valve is a sphere, which rotates around the center line of the valve body to achieve opening and closing of a valve.
Application
Low-pressure, small-diameter pipelines are used to intercept water flow and change the distribution of water flow or places that need to be opened and closed quickly.