Features: 
Fabricated from 304 Stainless steel,1 rotatable and 1 non-rotatable flange. Withstand many flexing cycles.

Genderless Mating, Ideal for Ultra-high vacuum applications (10-13 torr).

Various lengths (250 mm/ 10 inch)and sizes to accommodate any application.

NOTE: Short hoses are often used to correct minor component misalignments while longer hoses are ideal for use as roughing lines.
Conflat Flange (CF) Flexible Coupling, CF100, 10 inch,250mm, 304 SS, Stainless Steel Fittings
These flexible coupling vacuum fittings have one rotatable and one fixed conflat (CF) flanges.
ConFlat (CF) flanges are used for ultra-high vacuum applications.
These fittings use a copper gasket and knife-edge flanges to achieve the high vacuum seal and can operate down to 10-13 torr (10-11 Pa) and can be heated to 450 °C for bake-out.
These vacuum fittings are made of corrosive resistant stainless steel.
Specifications:
Conflat Flange (CF) Flexible Coupling, Stainless Steel
CF Flange Size: CF 100
(L)  Length: 10 inch,250mm
Application: Vacuum Equipment
Package Contains: 1 PC Conflat Flange (CF) Flexible Coupling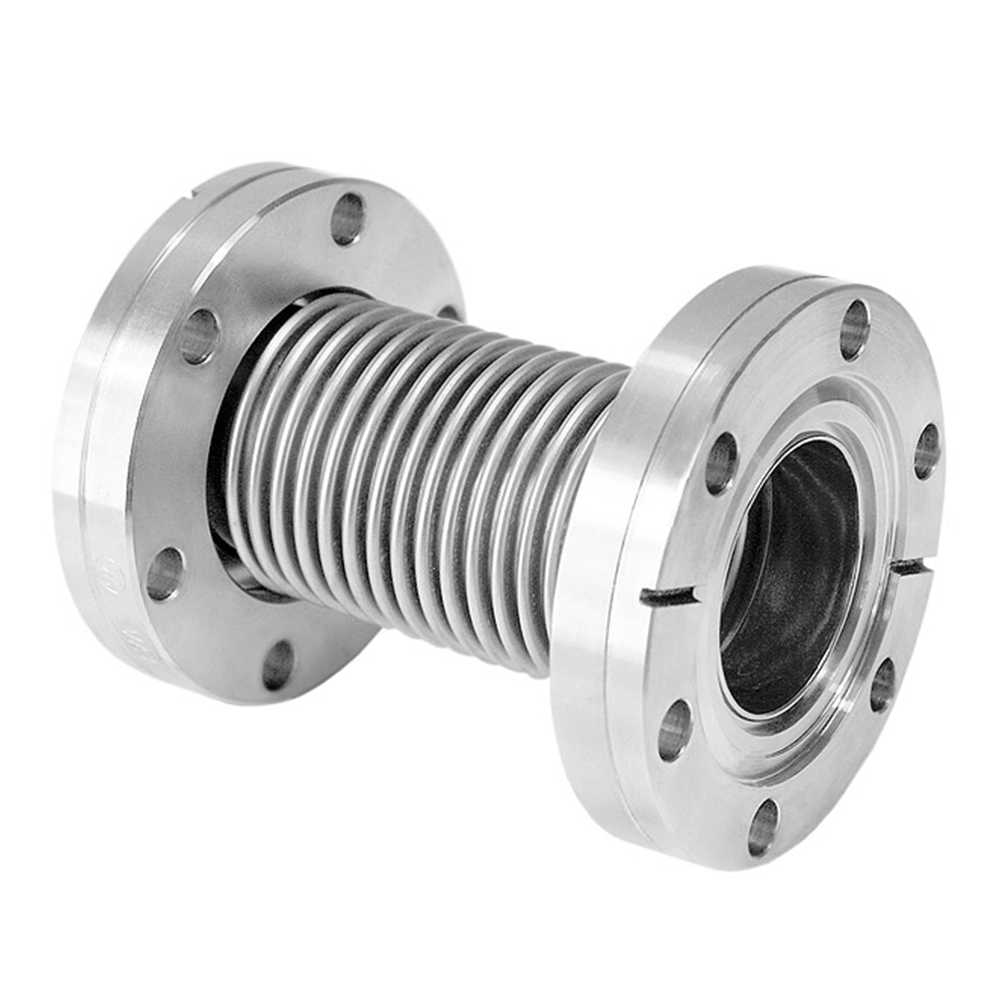 Conflat Flange (CF) Flexible Coupling, CF100, 10 inch,250mm, 304 SS, Stainless Steel Fittings