KF25 Stainless Steel Vacuum Gas Pipe Quick Plug Connector, Quick Twist Joint, Connecting 4mm PU Leather Joint
Features
Corrosion resistance, the combination of nickel and chromium, acid and alkali resistance;
304 stainless steel material, precision machining, suitable for positive pressure, negative pressure, high vacuum, reliable performance and no air leakage;
The pipe fittings have beautiful appearance, mirror polished inside and outside;
Integrated processing, more airtight, simpler, excellent welding technology, smooth welding seams, and guaranteed quality.
Process:
First use the advanced casting process, then the blank is precision cast, after polishing, it is assembled, and after the assembly is completed, it is subjected to secondary glazing treatment and packaged for sale.
Specification
Name: KF gas pipe quick plug connector
Material: 304 stainless steel
Applicable temperature: 250℃
Product specifications: KF25
Scope of application: Vacuum, beer, dairy, beverages, pharmaceuticals, etc.
Note: 1. The gas pipe quick plug connector is only suitable for PU gas pipe;
The product is suitable for positive and negative pressure, simple and easy to use, low failure rate, no air leakage, no rust; common quick-insertion air pipe joints in the market are only suitable for air compressors (positive pressure).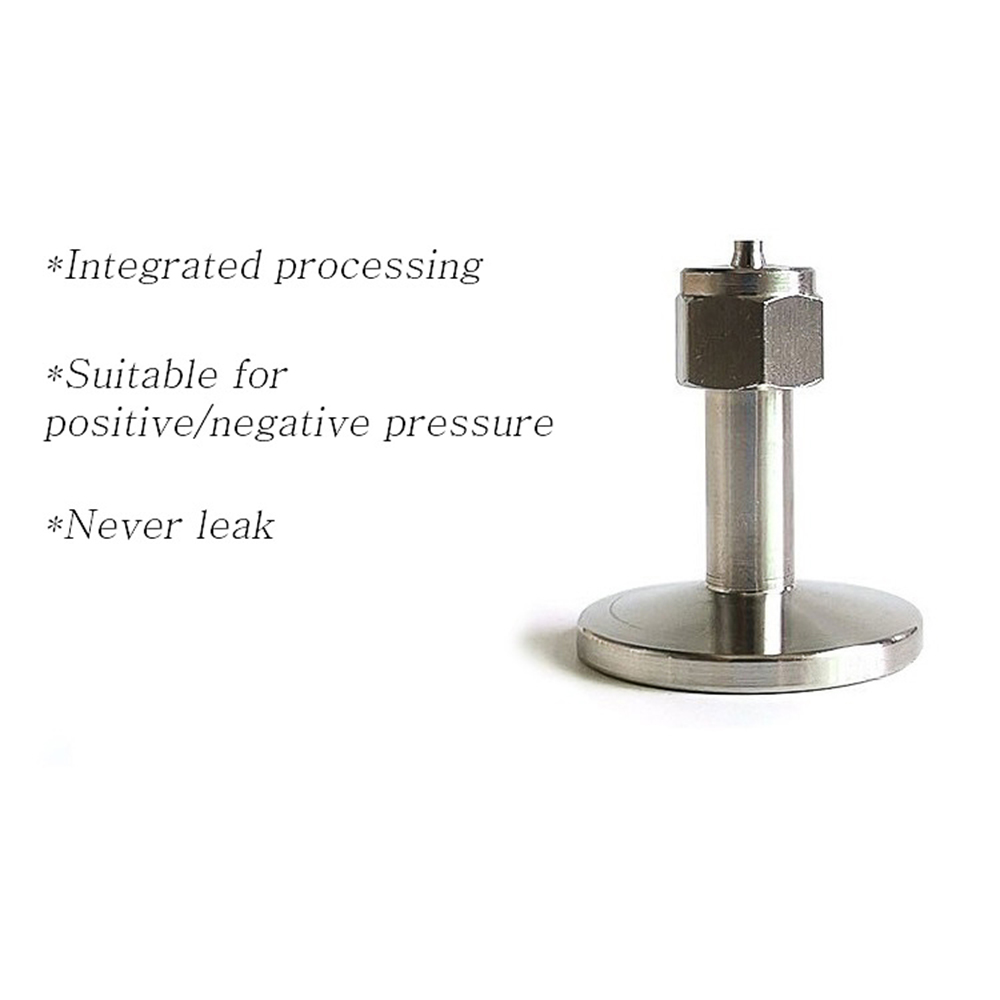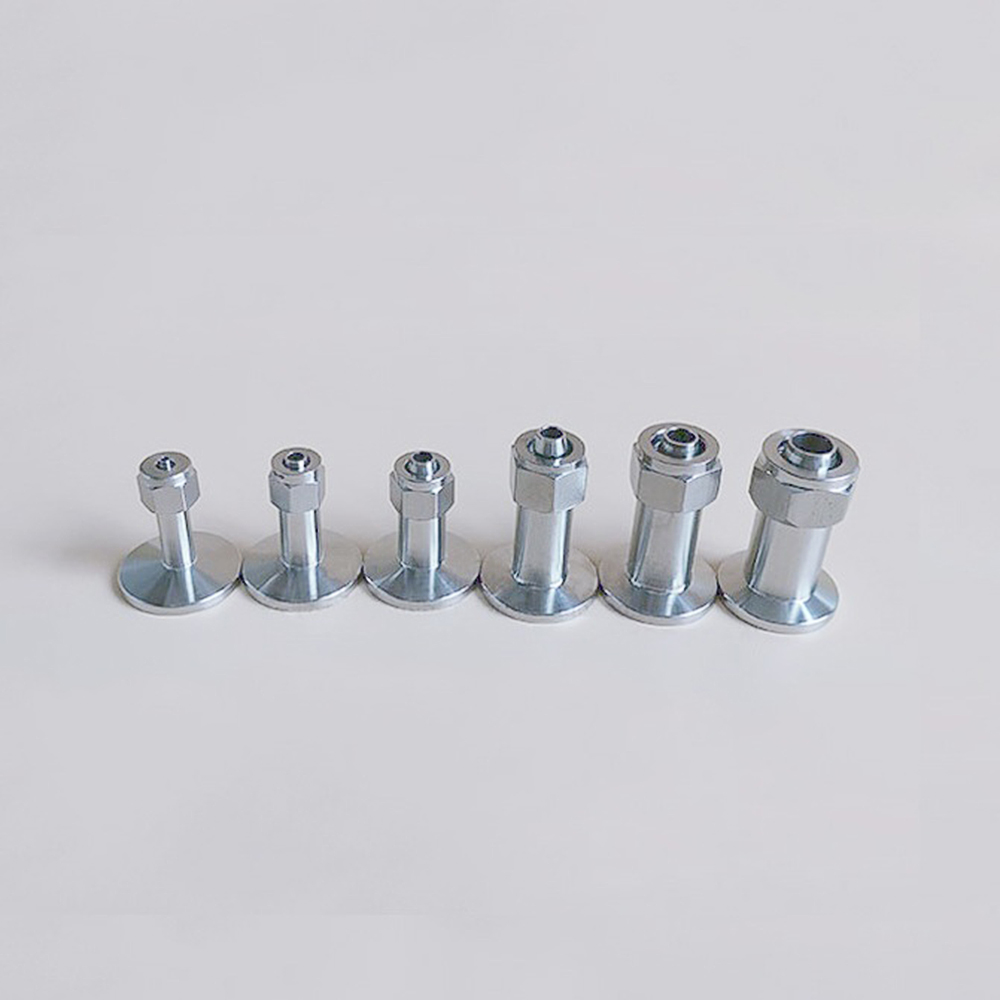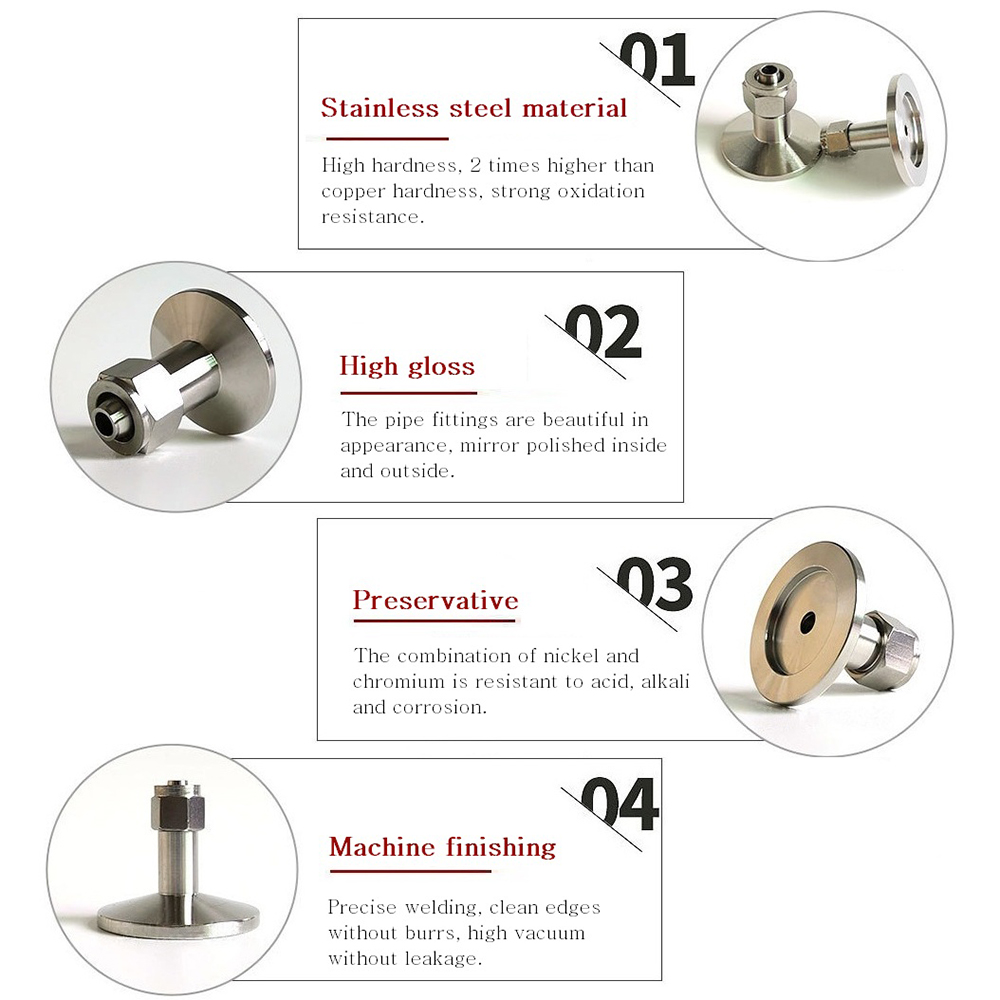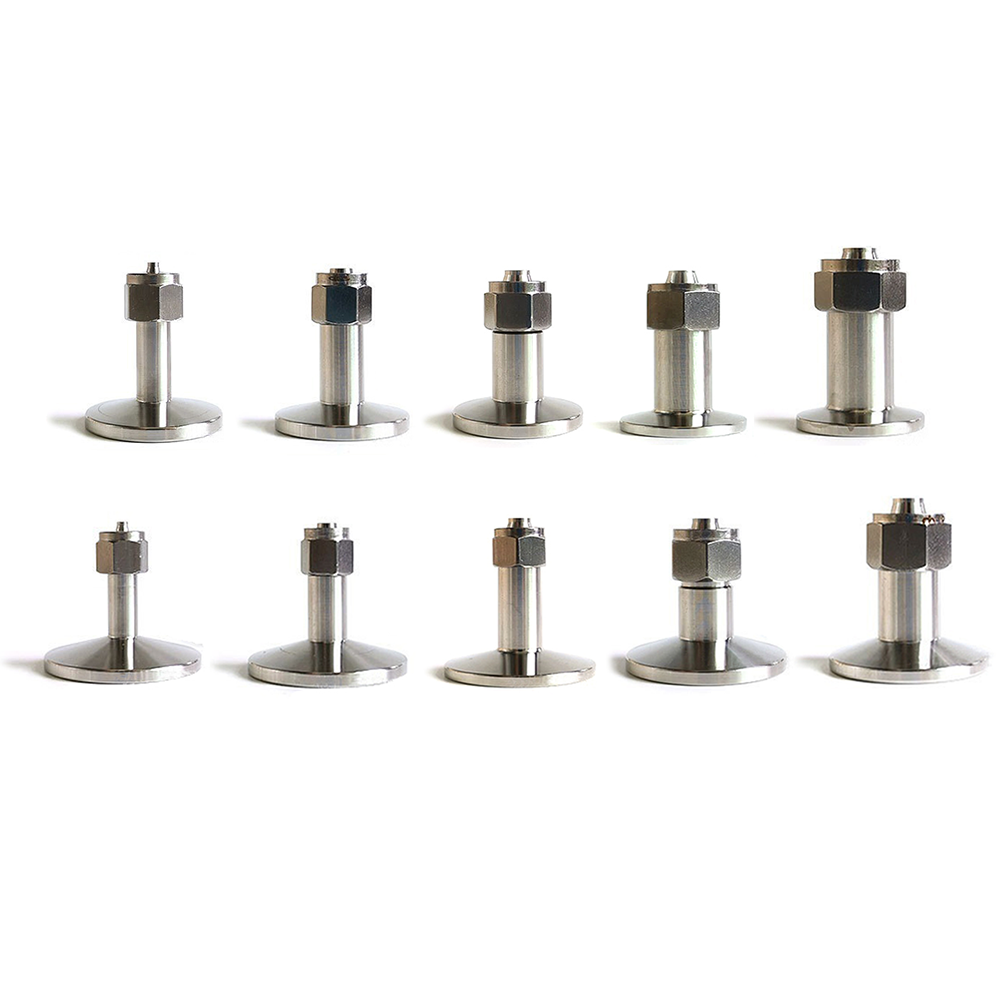 KF25 Stainless Steel Vacuum Gas Pipe Quick Plug Connector, Quick Twist Joint, Connecting 4mm PU Leather Joint