Product description: Manual Hydraulic Crimping Machine for All Kinds of Coin Cells.
This is a new design and CE Certified manual coin cell crimper machine with lighter weight and a smaller footprint. The crimping machine is suitable for sealing various types of coin cells such as CR2032,CR2025,and CR2016 with included die. It can also crimp CR2325, CR2450, AG3, AG5 and other special size cases with optional die sets.
Origin: China
Usage: CR20XX coin cells
Material: 304 stainless steel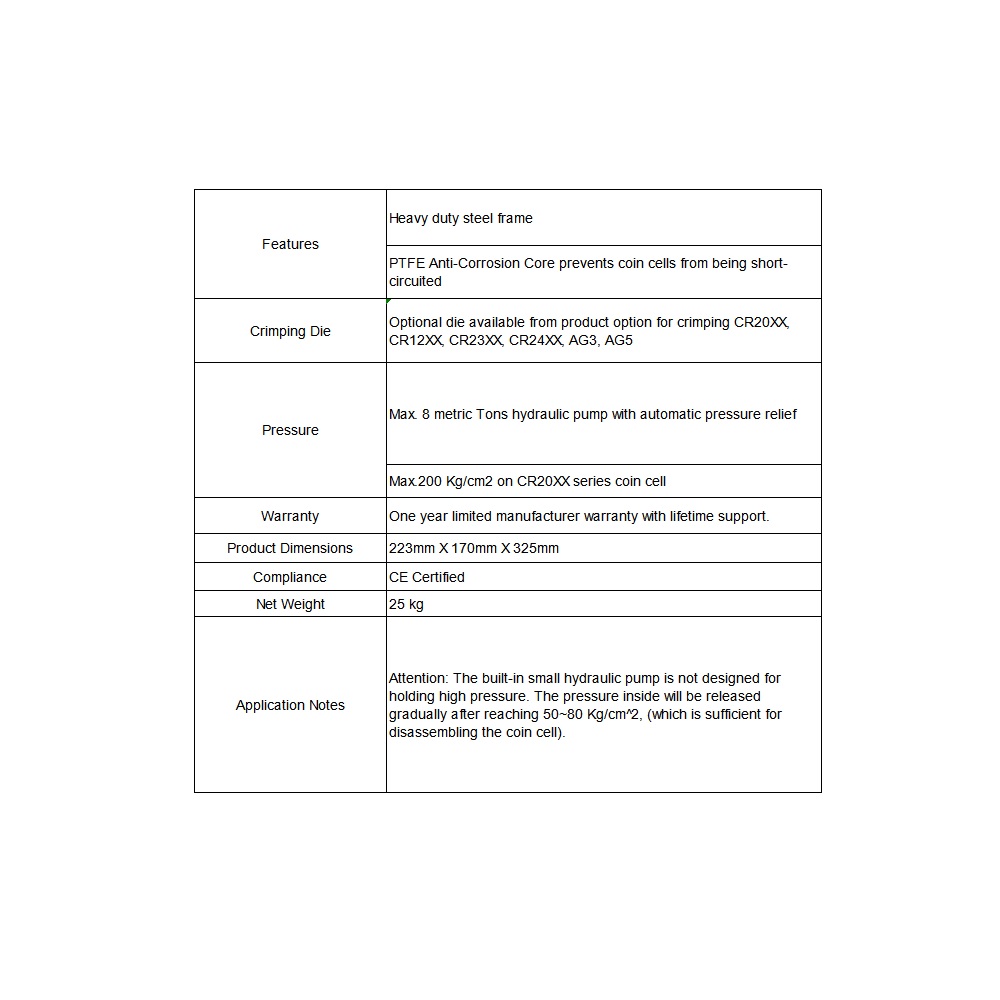 Video
The video is from Youtube, if there is any infringement, we will delete it, please send an email to [email protected], thanks.