Delivery from USA, it takes about 3-5 days to arrive at.
The Quick Clamp KF-10 and KF-16 with Wing-Nut Assembly is used to connect vacuum plumbing and process systems in combination with vacuum pumps or vacuum components.
The Cast Aluminum Clamps KF-10 and NW-16 Clamp is used in conjunction with a certering ring with a fitted O-ring for mating KF flanges..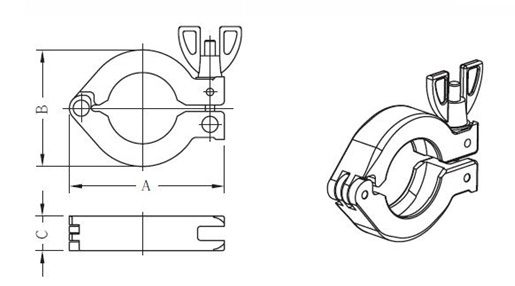 A: 2.48 in / 63 mm
B: 1.67 in / 42.5 mm
C: 0.63 in / 16 mm
The KF 16 and NW 16 Clamps are available in the following sizes: NW 16, NW 25, NW 40, NW 50