The Digital display viscosity meter is widely used in solvent based adhesive, latex, biochemical products, cosmetics, paint, paint, ink, paper pulp, food, starch and other industries.
Main feature:
1. Measurement data directly on the LCD screen does not require a second calculation;
2. Standard sample adapter, test sample viscosity only 18 – 20ml sample volume;
3. Using 16-bit microcomputer processor as the core stepper with high subdivision drive, LCD backlight display.
4. The use of program-controlled motor control, mains frequency does not affect the measurement accuracy;
5. Machine a machine design, easy to operate;
6. With RS232 interface, can output data, connect the computer;
7. Standard data processing software, real-time record of viscosity with shear rate, time, temperature changes caused by different, which understand the non-Newtonian liquid viscosity, rheological properties provide a good method.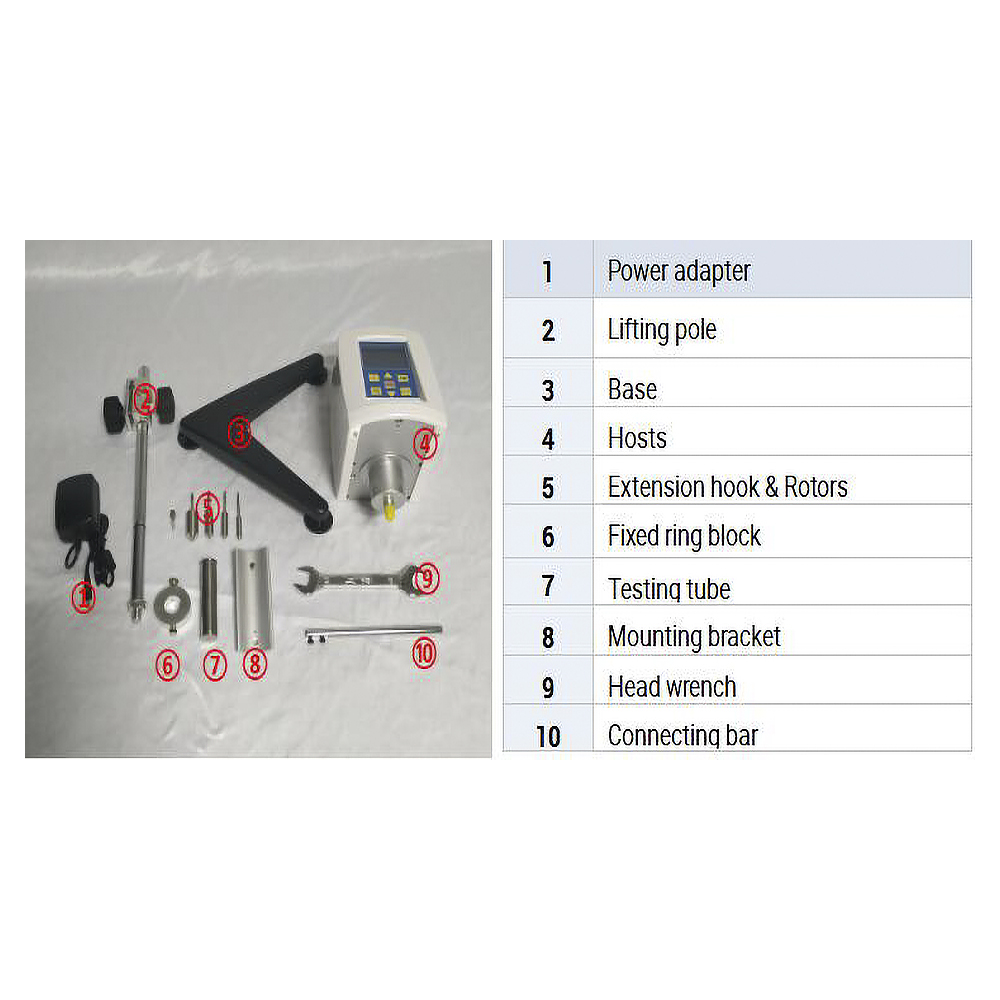 Video
Acutek A220B Digital Viscometer Installation & Demonstration
ACUTEK A-220B Digital Viscometer is a durable 8 speed standard viscometer. This machine has a measuring range of 10~20000,00 mpa.s. For detailed ...
Labman Digital Rotational Viscometer
Auto Range function Selection Speed Direct Viscosity reading and temperature display Big Ultra Bright Backlight LCD Display Optional - Datalog Software for ...
The videos are from Youtube. If there is any infringement, we will delete them, please send an email to [email protected], thanks.