GD Manual Vacuum Three-way Flapper Valve Angle Valve Cut Off Vacuum Flapper Valve KF50
Description:
GD type—manual high vacuum flapper valve—GD type high vacuum flapper valve is used to connect or cut off the air flow in the vacuum pipeline. The applicable medium is pure air or non-corrosive gas. According to the shaft seal structure, the high vacuum flapper valve can be divided into two types: GD-J rubber shaft seal and GD-J(b) bellows shaft seal. This shop sells GD-J(b) bellows shaft seal.
Feature:
1. The manual flapper valve eliminates the limitations of electric motors and is not restricted by them.
2. Selected high-quality stainless steel, refined quality.
3. Standardized and large-scale design, easy to replace and maintain.
4. Easy to clean design.
5. Adopt energy-saving design, small size, easy to install.
Specification:
Name: GD type manual vacuum three-way flapper valve
Scope of application: 105~6.7×10-6 Pa
Valve leakage rate: ≤1.3×10-6 Pa.L/S.
Applicable temperature: -30~+150℃ (fluorine rubber)
Working medium: air, water vapor, corrosive gas
Main material: 304 stainless steel
Seal: Fluorine rubber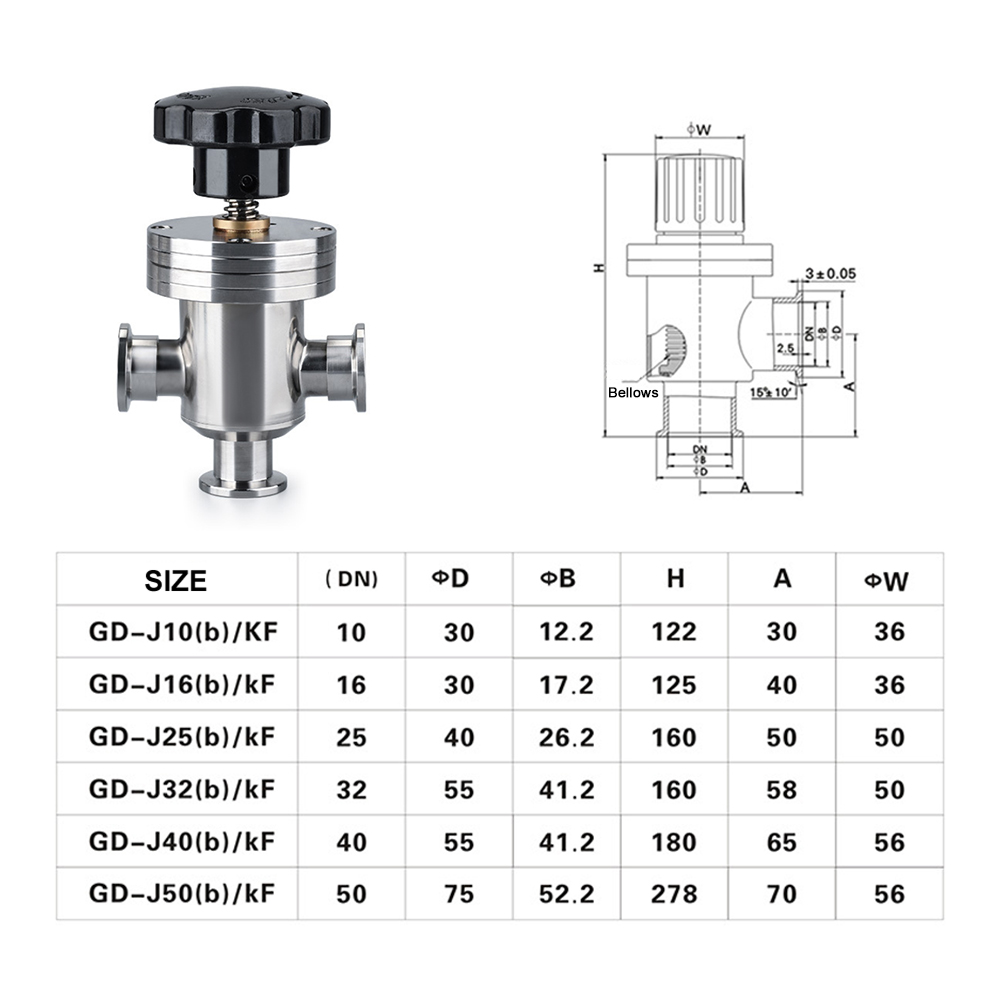 Product included:
1*Flapper valve