Delivery from USA, it takes about 3-5 days to arrive at.
The KF Vacuum Hose Couplings are available in the following sizes: NW 16, NW 25, NW 40, and NW 50.
The KF 40, NW 40 Vacuum Hoses are available in the following lengths: 250 mm, 500 mm, 750 mm, 1000 mm, 1500 mm, and 2000 mm.
The Flexible KF-40 Hose Couplings (Also known as Flexible Bellows) are made out of 304 Stainless Steel.

A: 2.17 in / 55 mm
B: 19.69in / 500 mm
0.2 mm wall
Video
Labideal Vacuum bellows hose ss, www.labideal.com
Labideal.com provides all kinds of vacuum bellows hose, KF16, KF25, KF40, KF50, ISO -160, ISO -125, ISO-100, ISO-80, ISO-63.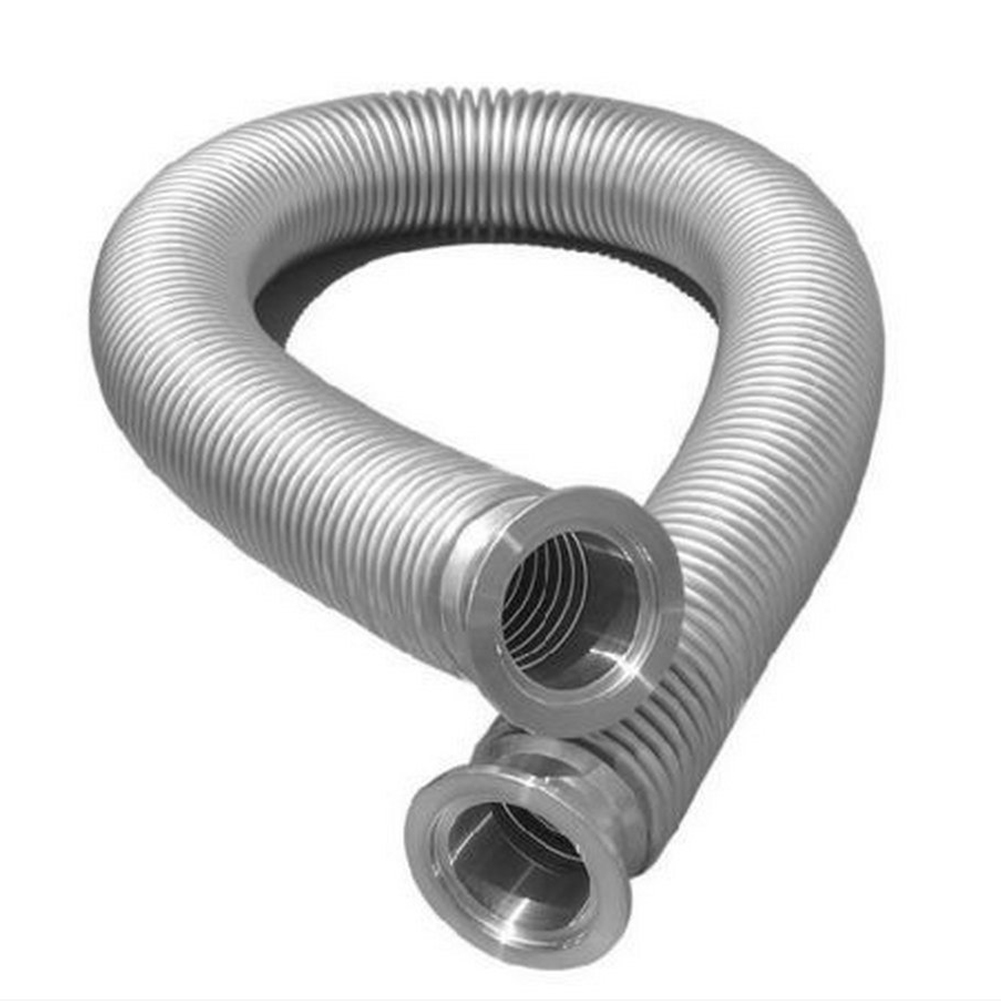 KF 40 (NW 40) Flange Vacuum Bellows Hose,Stainless Steel Vacuum Fitting, 20″, 500mm