AIM-X Active Inverted Magnetron Gauge NW25, KF25 Flange. 10-2 Torr to 10-9 Torr Edwards Part Number D14642000
The Edwards AIM-X Active Inverted Magnetron Gauge NW25, KF25, (AIM) combine the gauge-head and controller in one compact Active unit. These gauges have proved to be rugged and reliable in a wide range of applications ranging from scientific instruments to industrial processes. This gauge features a linear output for easy integration with a computer or PLC. Typical processes range from general vacuum through industrial coaters and furnaces to scientific instruments and semiconductor. Gauge has a linear output, and a user replaceable sensor tube.
The AIM gauge requires a 13.5 to 36 VDC power supply and has a 2 to 10 VDC analog output which is related to pressure. The AIM gauge is compatible with all of the Edwards AGCs (Active Guage Controllers) and with the appropriate versions of the Edwards AGDs (Active Gauge Displays). Alternatively, you can use an independent power supply for the AIM gauge and you can read the AIM gauge output signal with a voltmeter or and analog to digital converter. Pressure in vacuum system should be pumped down to 10-2 Torr or lower for the AIM gauge to work properly. They are also CSA, C/US approved as well as fully RoHS compliant due to their lead-free construction. Pressure range from 10-2 Torr to 10-9 Torr. Signal cable and controller not supplied. For instruction manual .pdf on Edwards AIM-X series gauges see below AVAILABLE DOWNLOADS:
Video
MPG400 Vacuum Gauge by INFICON | Maintenance
Performing some maintenance on the INFICON MPG400 Vacuum Gauge. For more information, click here: https://goo.gl/Qm1gpq Connect with INFICON online: ...
Penning Ionization Gauge Working Principle Animation - How to Measure Vacuum
The Penning Ionization Gauge, also known as cold cathode gauge is used to measure vacuum. High voltage between the anode and the cathode causes gas ...
The videos are from Youtube. If there is any infringement, we will delete them, please send an email to [email protected], thanks.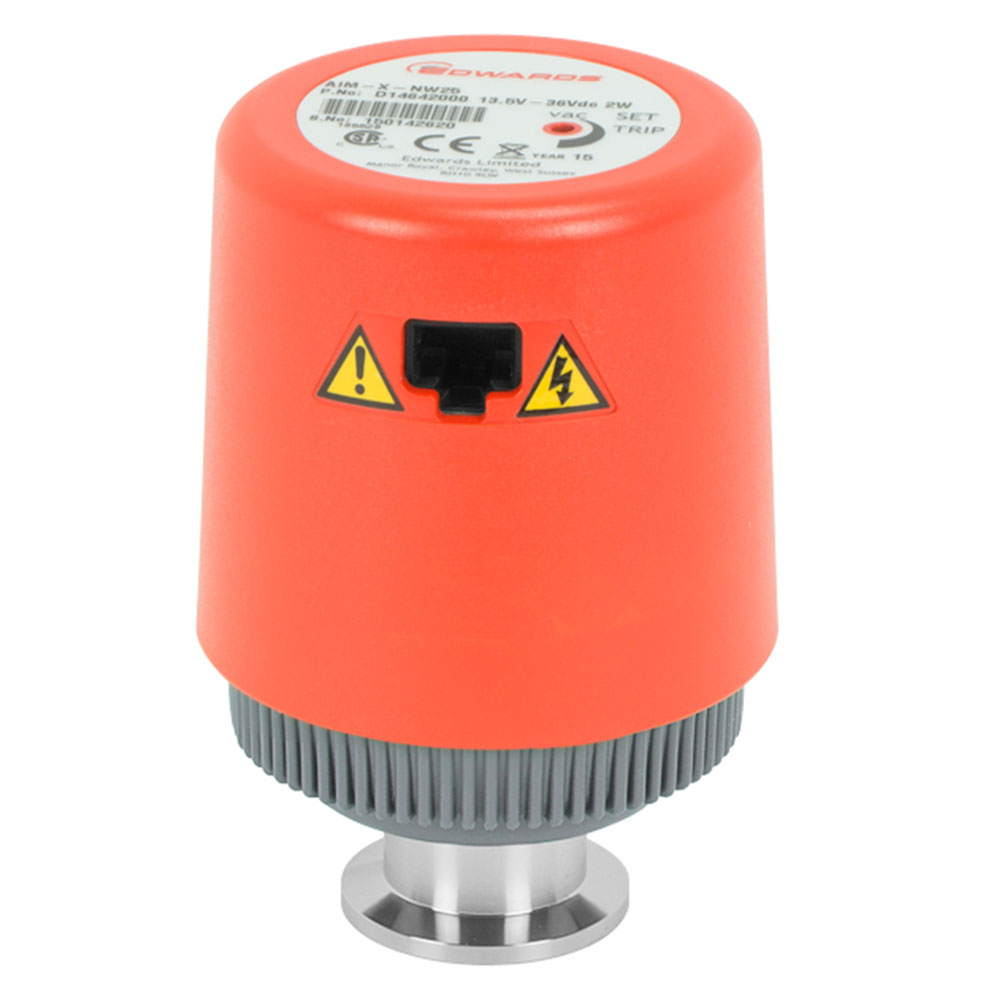 AIM-X Active Inverted Magnetron Gauge NW25, KF25 Flange. 10-2 Torr to 10-9 Torr Edwards Part Number D14642000