The Edwards XDS 5 pumps are an innovative design which use a bearing shield to isolate the vacuum environment from all forms of lubricant, not only making it totally dry, but hermetically sealed. The shield also protects the bearing from any process vapors.
Edwards XDS 5Gas ballast allows vapor to be handled and opens up the range of applications to many that were previously unsuited to scroll pumps.
The XDS5 scroll pump is designed for pumping condensable vapors and uses materials selected for a wide range of laboratory wet chemistry applications.
Lubricant-free within the vacuum envelope and hermetically sealed means totally clean and dry vacuum to prevent cross contamination
No atmosphere to vacuum shaft seals means bearing are completely isolated, which prevents process attack and means the bearings run cooler and last longer
Simple single sided scroll design means routine maintenance is done in minutes for low cost of ownership and maximum up-time
No oil changes required eliminating costs of contaminated oil disposal
Gas ballast feature to enable pumping of vapors
Video
The Benefits of Dry Scroll Vacuum Pumps
Which vacuum pump is right for your application? Free shipping when you order a pump from our website! Vacuum Pumps: ...
Preventative Maintenance for Dry Scroll Vacuum Pumps
PTB Sales provides Vacuum Pump Refurbishment, Repair services as well as both New and Refurbished Pump Sales. PTB is an authorized Repair center and ...
The videos are from Youtube, if there is any infringement, we will delete them, please send an email to [email protected], thanks.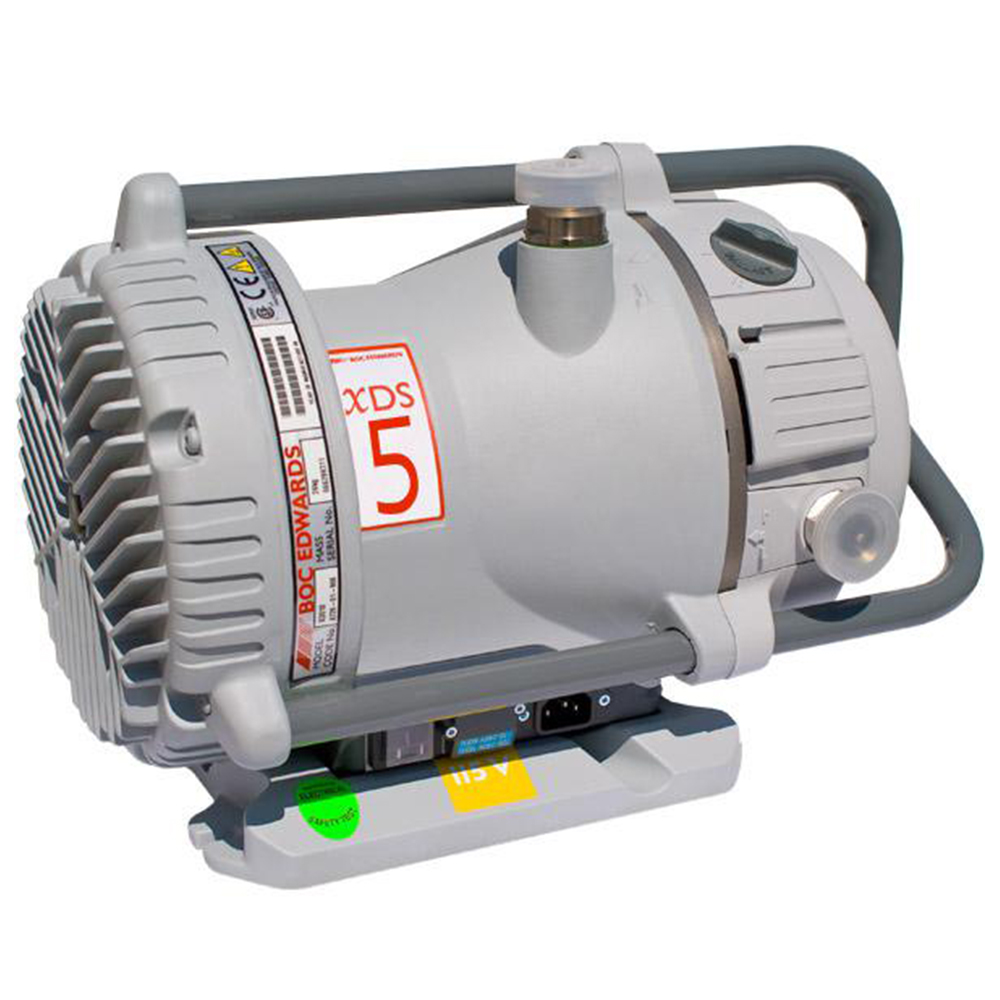 Edwards XDS5, 4 CFM (113 L/M) dry scroll pump, Inlet NW25, 1Ø, 115/230, 50/60 Hz, 45 mTorr Base Pressure