Add to wishlist
Added to wishlist
Removed from wishlist
0
Add to compare
Vacuum environment greatly lowered the liquid's boiling point which needs to be driven away; therefore the vacuum dry method can be applied into heat sensitivity material.
For the samples which can't be dried easily, such as powder or other pellet form sample, using vacuum dry method may effectively reduce drying time.
Various complex structures of machinery ministry or other porous sample process use vacuum dry method after washing will not leave any residue
Safety guarantee: whether under vacuum or inertia condition, the possibility of oxide explodes when is heated will completely be eliminated.
Compared with the normal drying method depended on air circulation, powder samples will not be blown or moved away by air.
The Vacuum Drying Oven adopts heat radiant wall system providing optimal uniformity and conserves chamber space for drying, curing vacuum embedding, and plating applications.
This product is mainly used for scientific research units, specialty universities, laboratories, industrial mining enterprises etc. and production field for materials drying and heat treatment under the vacuum state.
The product is widely used in biochemistry, chemical and pharmaceutical, health care, agricultural research, environment protection and other areas of research and application for powder drying, baking and all kinds of glass containers'disinfection and sterilization. Especially for those drying heat-sensitive, labile, oxidizing material and decompounded to carry on fast and effective drying process.
This Vacuum Drying Oven for lithium battery field mainly used for lithium battery materials, electrode and battery core vacuum drying.
Material: 304 Stainless Steel
Inner size: 300*300*275mm
Temperature: RT+10-250℃
Video
labideal INCUBATOR
The Lab Companion Incubator is an affordable yet exceptionally reliable incubator that features film type heater.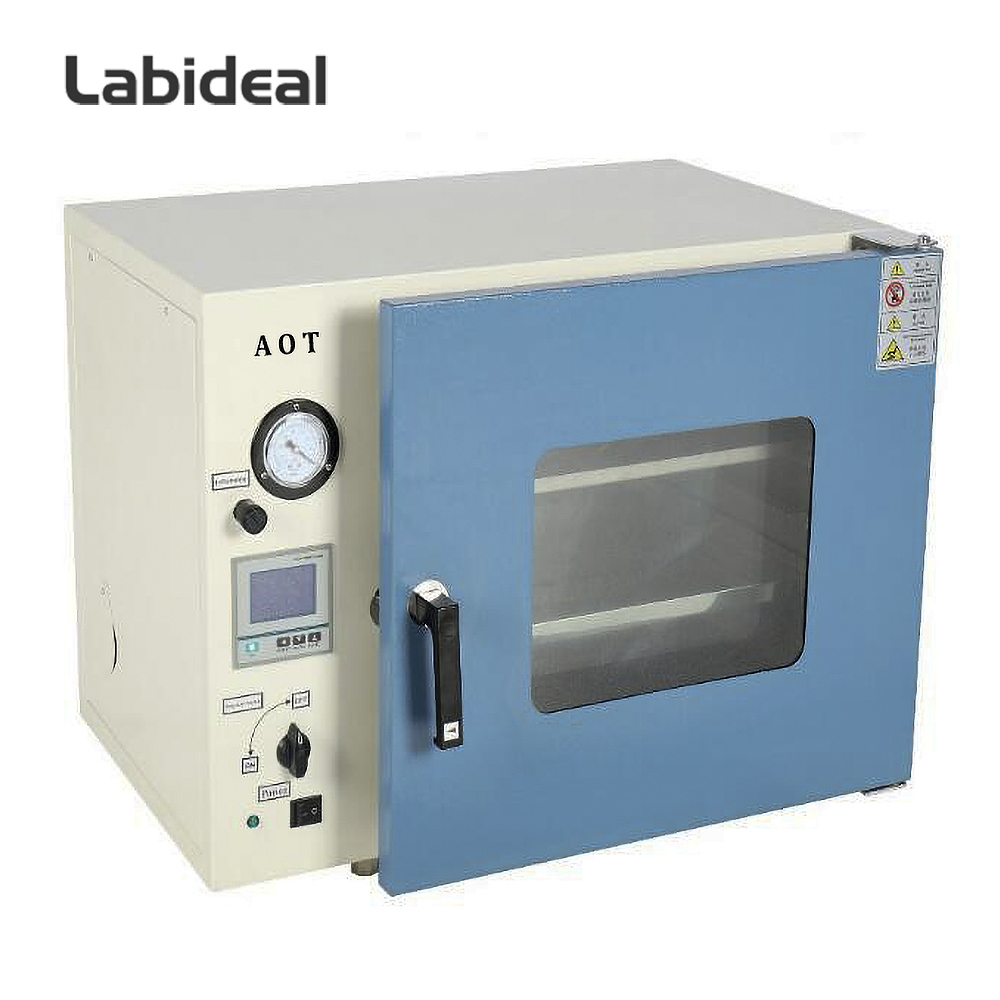 Lab 25L 250C Vacuum Drying Oven with Stainless Steel Chamber