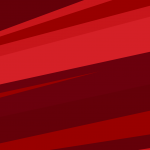 Chemical Inventory, Storage and Handling

Chemical Inventory
 
Each PI/Lab Manager is required to maintain an inventory of chemicals stored and produced
in their laboratory.
Laboratories can use the SBU EHS Chemical Inventory form or any other template that
includes full chemical name, CAS number, Manufacturer Name.
Nitric acid is one of the chemicals of interest regulated by DHS and a separate inventory
must be maintained (
Nitric Acid Security Plan).

Chemical Storage and Handling 

Label all chemicals: Make sure all labels are legible and in good condition. Unknown
chemicals can be expensive to dispose of.
Label chemical storage areas.
Store chemicals in cabinets and on shelving provided for such storage.
Do not store incompatible chemicals in close proximity to each other.
Provide secondary containment for liquids that can contain 100 percent of your largest
container or 10 percent of total volume whichever is greatest
40 CFR 264.175.
Avoid storing chemicals in the fume hood or under the sink.
Keep containers closed unless you are dispensing a chemical or adding to the container.
Related Documents