Compact Vacuum Film Coating Machine with Dryer for Battery Electrode
Product description: BATTERY ELECTRODE VACUUM COATING MACHINE WITH DRYER. It's a film hot coater which widely used in all kinds of high- temperature film coating research,for example ceramic films, crystal films, battery mate
Built in Vacuum Pump
Touch Screen Control
Coating Width: 150mm
Touch-screen ,easy operation.
Temperature controlled heating system is digital displayed, max working temperature is 200℃.
Timer is digital displayed; the heating time can be set freely.
Coating speed can be regulated at a range of 0~200mm/s.
Vacuum aluminum plate used to place and take off the substrate quickly.
Stroke can be regulated by touch screen at a range of 10~250mm.
Coating thickness can be regulated, the accuracy is 0.01mm.
Nice appearance, solid geometry design makes well- formed shape.
Application :Battery lab;Battery research;Lithium ion battery lab;Material research;Trial-production and so on.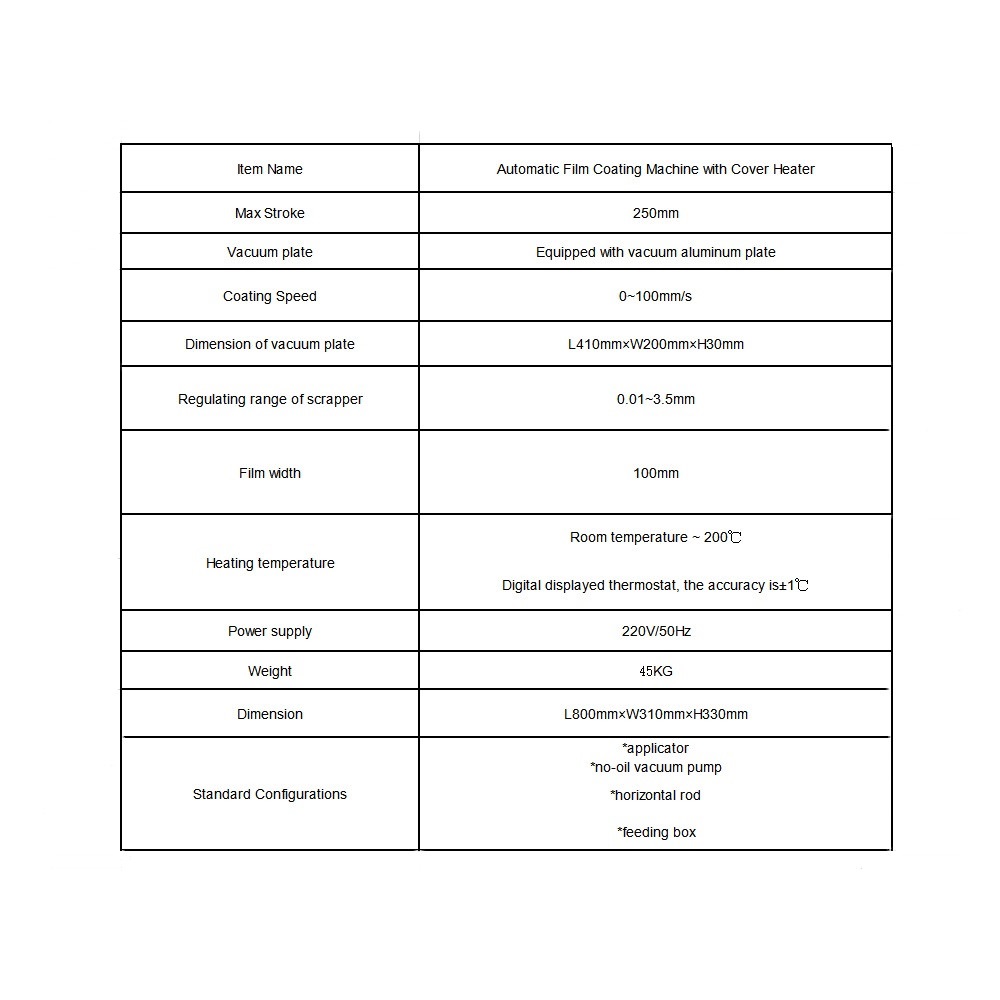 Video
Lab Vacuum Film Coating Machine WWW.TMAXCN.COM
http://www.battery-equipments.com/lab-film-coating-machine_c2.html The coating machine with vacuum chuck, oilless vacuum pump, and micrometer ...
The video is from Youtube, if there is any infringement, we will delete it, please send an email to [email protected], thanks.