Add to wishlist
Added to wishlist
Removed from wishlist
0
Add to compare
Description:
It is suitable for the drying, sterilization and heat treatment of articles in the laboratories of industrial and mining enterprises, universities, research institutes and other units under vacuum conditions.
Feature:
* Cuboid studio makes the effective space most suitable.
* Observe the items in the working room at a glance.
*Using integrally formed high temperature resistant silicone rubber sealing ring to ensure high vacuum in the box.
*The inner tank is made of stainless steel, and the surface of the box body is sprayed with high temperature electrostatic to ensure the product is durable.
Technical parameter:
*Support precise PID control with automatic adjustment;
* Passed radiation protection and anti-theft system;
*Temperature measurement accuracy: 0.1℃;
* Uniformity: 5℃ (the temperature difference is between the center and the edge of the cavity);
*Temperature multi-level control, temperature gradient control;
*There are two movable stacking racks;
*Voltage: single-phase standard AC 220V/110V 50/60HZ; power: <1500W max 10A;
*Inner cavity size: 415 mm x 345 mm x 375 mm;
*Vacuum: <133Pa;
*Dimensions: 710mm X 565mm X 555mm
*Weight: 30kg.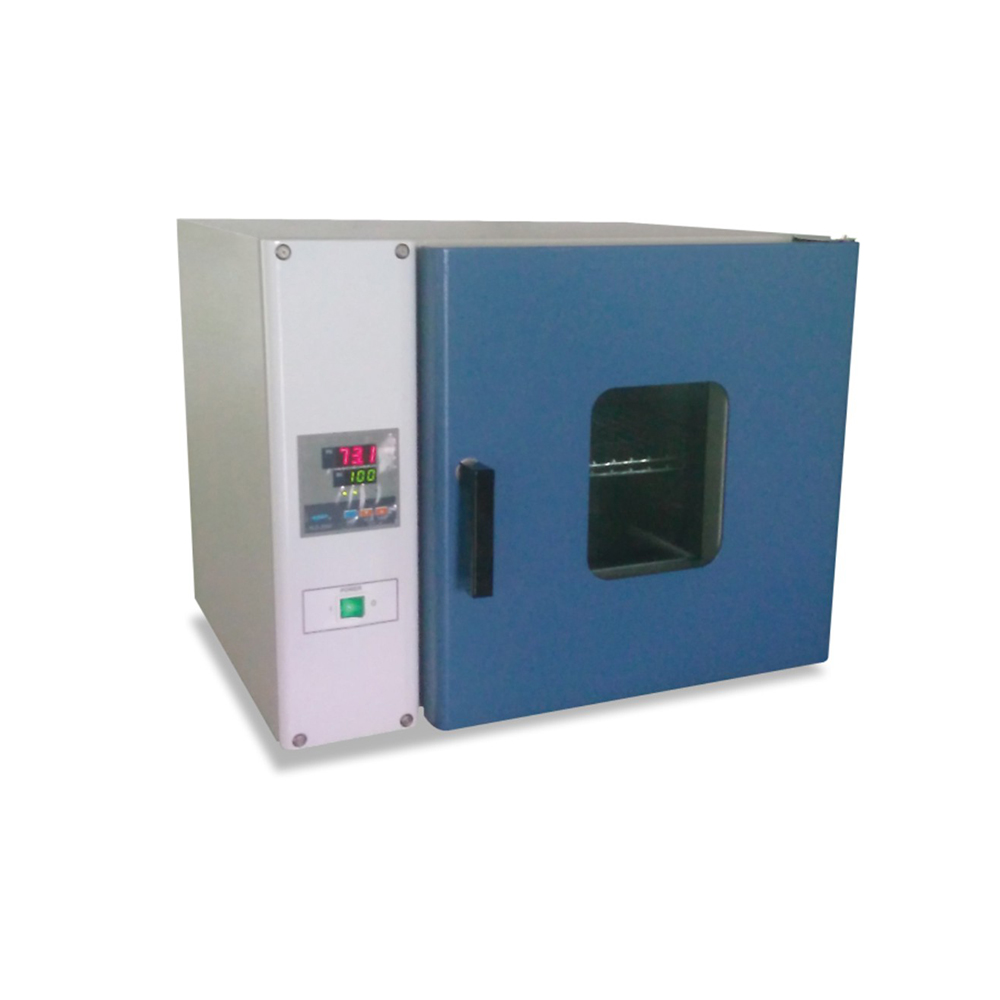 50L Digital Display Blast Drying Oven